I'm an avid gardener... In case you didn't already know. I've already started work on a garden site at my uncle's house, but it has me dreaming of all sorts of possibilities.... Like these guys: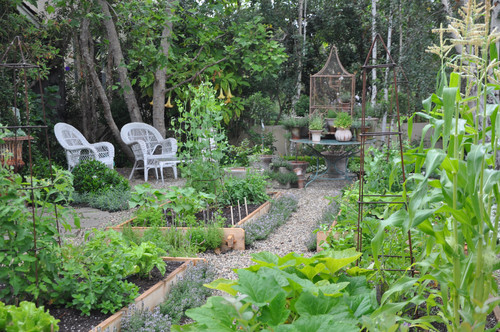 The second to last one is my absolute favorite. Can you imagine?! I would die to live in that house. Oxymoron, I know, but still. All of these spaces are so wonderful to me. I've been big into
Companion Gardening
as of late and want to go buy every book I can find on it. I feel like gardens are going to make a big comeback this year. Food has gotten more expensive and more people are finding reasons to get outside... so maybe, this will be a trend that sticks around for a while. What do you think? Are you ready for a garden???