Since school started up again yesterday, I've been on my feet almost all day every day for the last 2 days. With 6" of snow on the ground, I haven't been able to wear my heeled boots like I've been wanting, so instead, I've been looking for ways to wear flat shoes in the snow, without ending up walking in a puddle all day. So... Here you go. :)
Ankle Boots
Like this look from
denj
. I love the look of having just a bit of sock showing, it helps create some interest at a lower point on your body, which helps balance the volume on the upper body.
Calf High Boots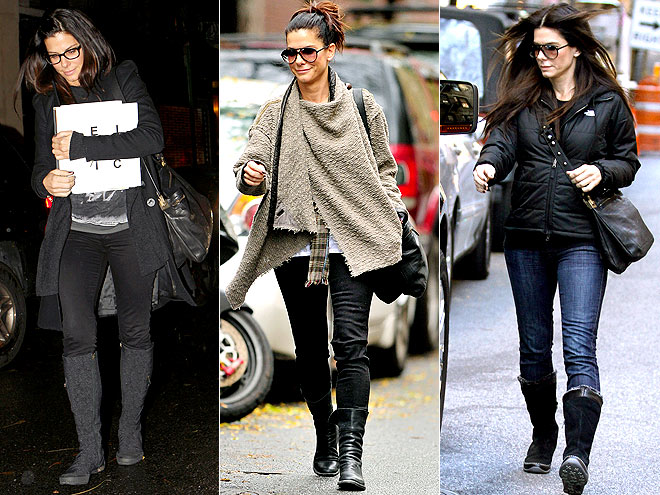 Sandra Bullock has them mastered! I love all three of her choices, all paired with pencil cut pants and voluminous tops to balance them out.
Sneakers!
I Love this look by Heidi Klum. So fun and relaxed. I wish I could pull it off as easily as she does.
Snow Boots
The fur on these boots give them a certain femininity that really makes the whole outfit work. Elle Macpherson definitely knows how to work something that isn't usually seen as fashionable.