Well, I've never been much of a fashion-girl until recently. And believe me, I'm pulling out all the stops. I've known about the Chanel brand all my life -- my mom was a rather fashionable lady, always lusting after gorgeous, rich things-- but it wasn't until recently that I found out more about the lady behind the label. I do believe that this one quote sums her up for me...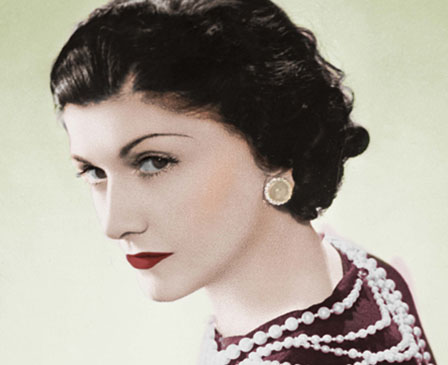 "Fashion Fades, Only Style Remains the Same."
-- Coco
Which got me thinking... What is my style? So, going through my creative process, I decided to list key words that were definitive of my everyday style.
Comfy
Basic
Streamlined
Classic-Modern-Bohemian
And then I thought... None of those things really go together. I guess you could say that I'm eclectic. I like to try everything at least once, but I usually stick with the comfort and basic. There are times that my quirky side comes out-- okay, more often than not-- but I've never put a label on me or my style. Perhaps it's time for me to put my inspiration board to use and gather all the outfits that I love and decide for myself what could initially describe my style. :)